Environment Design Rocks – Week 02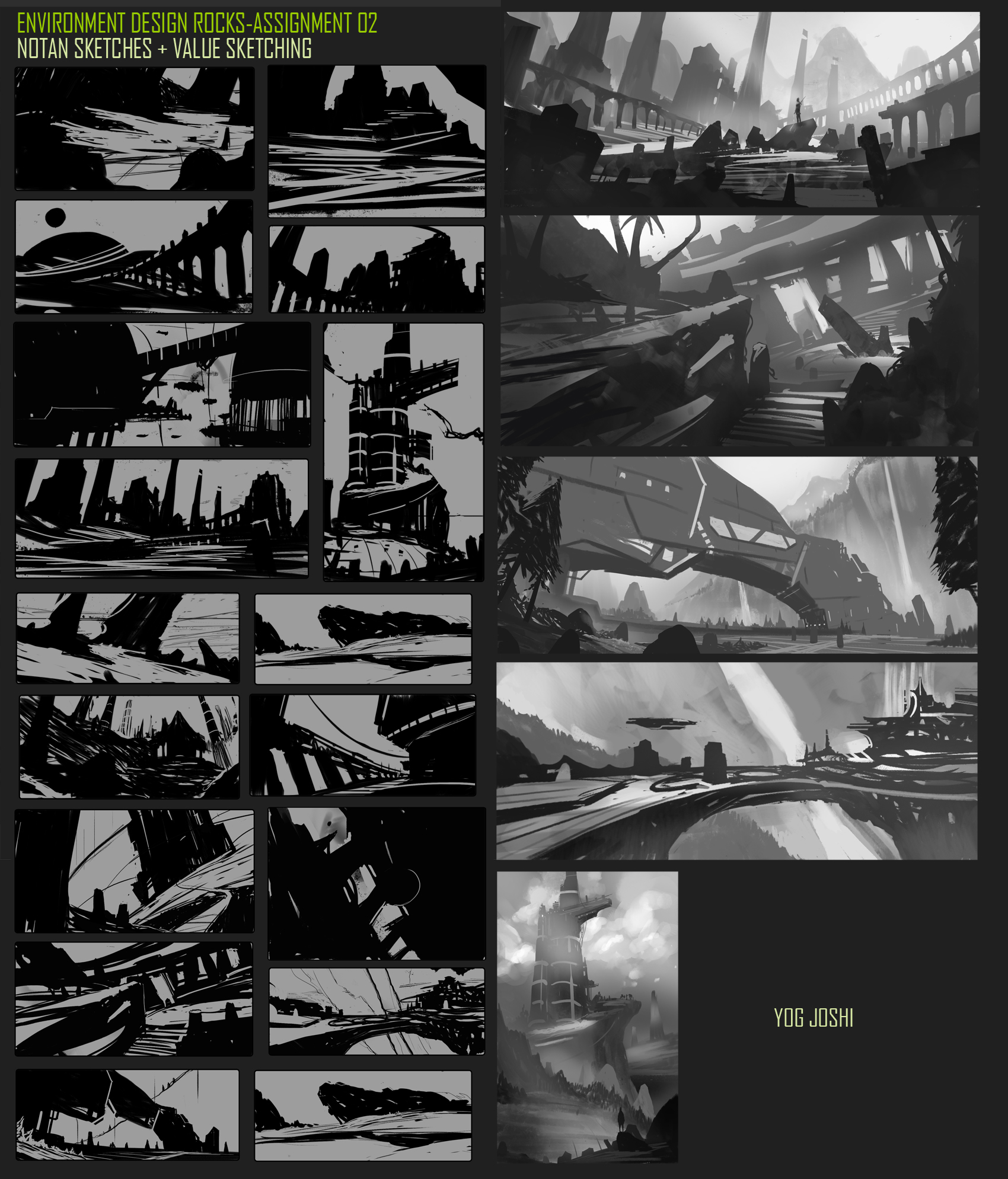 This week's assignment for Environment Design Rocks was to do 5 value sketches that display at least one of each: 1 point, 2 point, and 3 point perspective / A viewpoint looking up or down at something / something massive in size / a vista that looks far out into the distance / something engineered. To begin with, I did some notan sketches (left side) and then chose 5 compositions for the value sketches.
I struggled this week because I was sick for a few days. Thankfully I finished just on time! I noticed that I struggle to make environments that are more accurate in perspective. I have been so used to making pieces that are more flat in nature. I have also observed that most of my environments show a vast open scene. I don't have many pieces that show a close up scene. Maybe that is something I can work towards in the upcoming weeks.
Have a nice weekend!
-Yog