Crypto Art – Ether in the Sky
This High Resolution download is FREE, but please consider supporting my work by making a small contribution here.


Here is an illustration of one of my favorite crypto currencies, Ethereum. The title of this piece is "Ether in the Sky". Dictionary.com, defines ether as "the upper regions of space; the clear sky; the heavens". Hence, I wanted to show Ethereum as something magical and beyond this word. In this piece I show 3 shaman using their spiritual/telekinetic powers to become one with the 'ether'. I hope you enjoy the quick speed paint video.
Buy a T-Shirt or Other products here!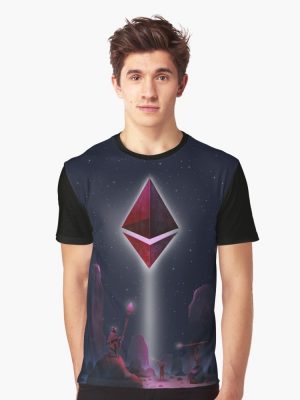 If you would like to support my work, please buy a print here or make a small donation here. Any small contribution helps, thank you! -Yog
P.S. If you have any suggestions for future crypto artwork, please send an email to yogjoshiart@gmail.com