How to add a hovering window over your work area!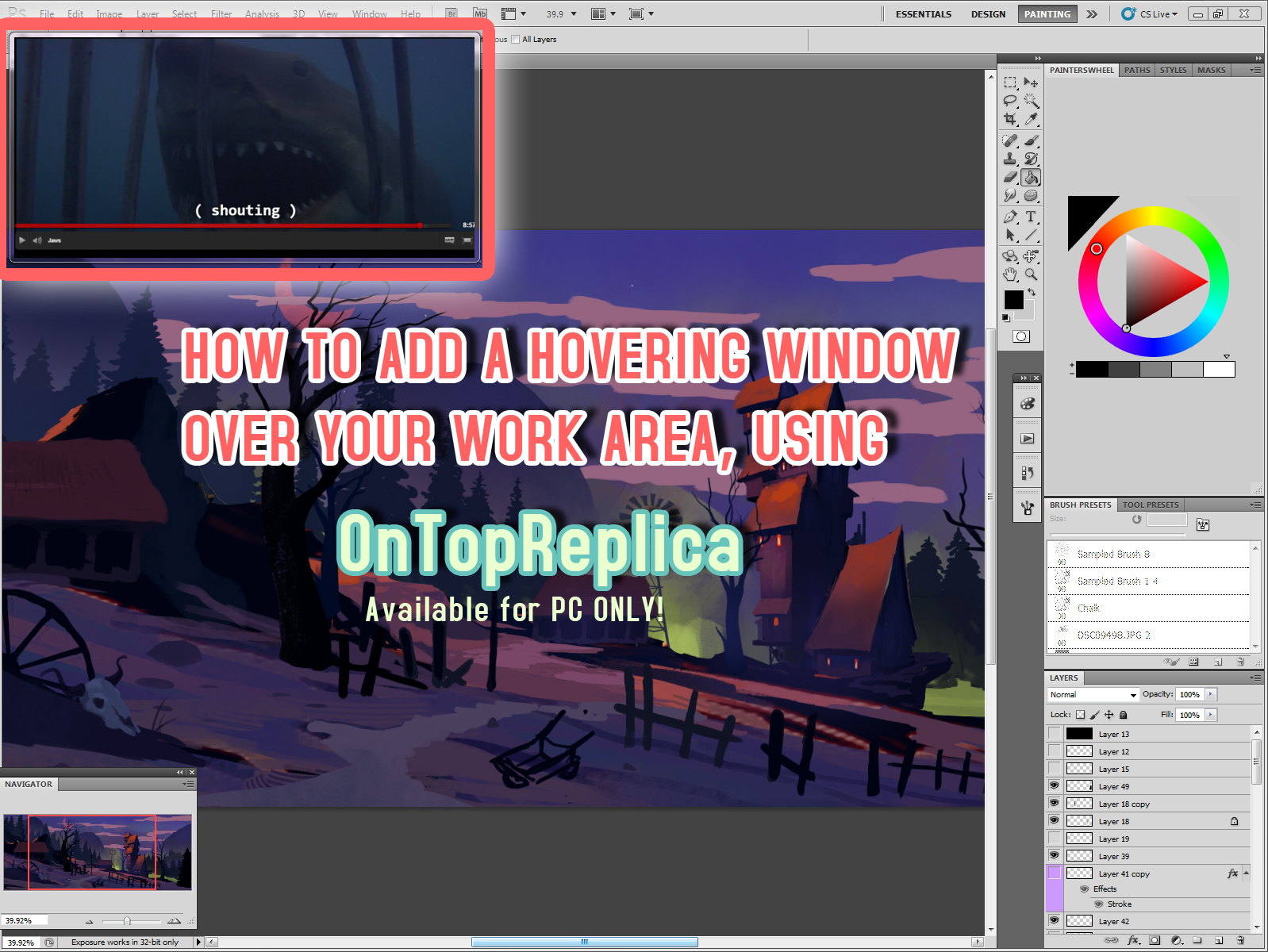 If you are someone who likes to watch movies/videos, have multiple windows open (reference images), and/or monitor chats as you work but are frustrated with your limited desktop space, consider this a birthday gift. Before we get started, I just want to make it clear that the following program (OnTopReplica) is only available for PC.  For MAC users, try Helium 
Okay let's get started!
#1 DOWNLOAD the latest version of  On Top Replica (FREE!)  / install and open the program
#2

#3
***IN ORDER TO MAKE VIDEOS / CONTENT TO STREAM LIVE IN THE HOVER WINDOW, DO NOT MINIMIZE THE WINDOW!!
#4
#5
#6
#7
#8
#9