Illustration for Android Netrunner: Kala Ghoda Data Pack
Wow, what a surprise to see my artwork printed on the cover of Android Netrunner: Kala Ghoda Data Pack. Feels really weird and exciting to see my work hanging on shelf. Thank you Zoë Robinson for this wonderful opportunity! The card for which the illustration was used is titled Mumba Temple. This was the third piece that I made for Netrunner. I actually made the painting during my last week of school at School of Visual Arts. Things were quite hectic during this week because I was graduating and also packing to move out of my dorm. But I am glad that I made enough time to get this complete just in time!
Below I have also included some video reviews of the data pack.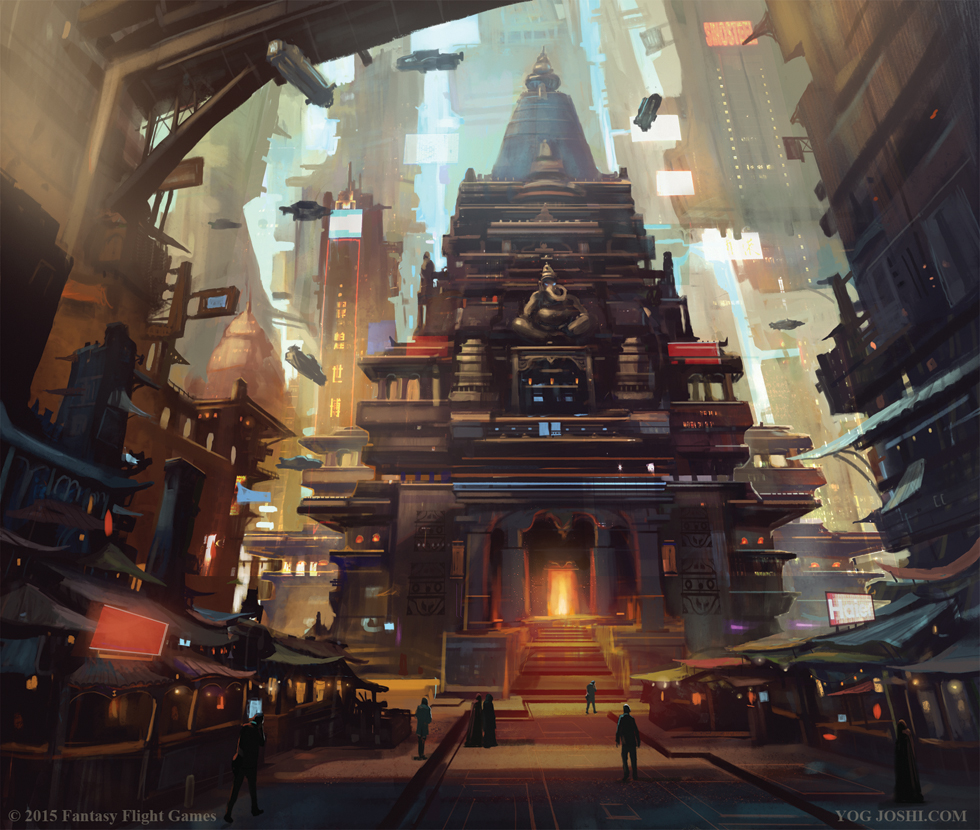 Podcast: Terminal7 –  https://www.idlethumbs.net/terminal7/episodes/a-black-stone-horse