E-Commerce : Selling Art Online | Tips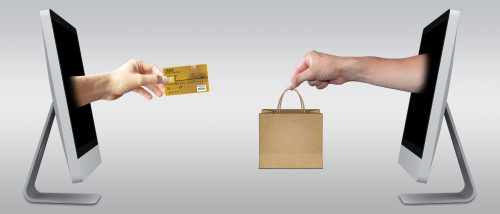 Selling artwork online, in the form of print, is something that I am fairly new to. I am still getting my feet wet and seeing what each platform has to offer and what works best for my niche. Right now I am experimenting and continuing to learn, so some of my preferences might change later down the line. I can say from experience that that selling your artwork online is not quick and easy as it may seem. It is hard to tell what will sell, but through trial and error, one can better understand what the public wants. Also I do sell digital products (image licenses and assets), but this post will focus on the sale of products in physical, printed form. We can discuss digital products in another post.
Selling Art Online
When it comes to selling prints of your artwork/creation online, there are two routes that can be taken.
1)DO IT YOURSELF. Print, pack, and ship. It's all on you! (which I have not experimented with)
2)GET SOMEONE ELSE TO DO IT FOR YOU. Take the load off and submit your work to a marketplace for print-on-demand products (My preferred method).
Option 1 – Do it Yourself
While Option 1 ***COULD*** yield the highest profit, there are a few factors to take into consideration. First being time. Getting everything printed, packaged, and shipped is a task that will undoubtedly rob your time. This is the main reason why I chose not to go this route. But if you have a wife, husband, friend,  or dog who is willing to give an extra paw, this may be the way to go.
Second factor  can be clustered into resource and cost. Do you have access to the right equipment and supplies to produce everything? If prints are being made, this means that you either have to go to a local print shop or buy a high-performance commercial printer, like an Epson Expression Premium ET-7750 . And don't forget about the ink and high quality paper. And what about all the supplies needed to package everything and get it shipped out safely? Is it worth going through all of this and putting in the money?  Long term it could be beneficial, once you break even with the cost of the materials. And this can only happen if there is demand for your merch.
Which leads to the third and probably most important factor: traffic and demand. Are you bringing in enough traffic to your store? If so, is there actually a demand for your product? It is very common for newbies to get excited and stock up on their product when in actuality there isn't much demand for it. This only leads to a waste of your time, money, and supplies. However, you can gauge the demand for any given product  by offering a small survey. So if you want to do it on your own, these are all the components that need to be taken into consideration .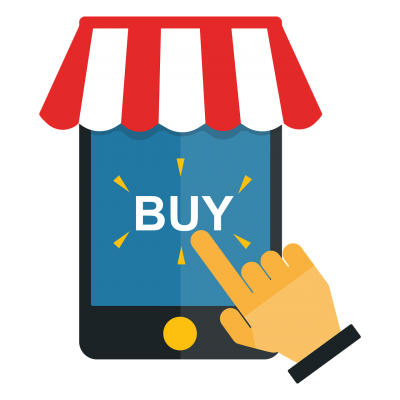 * ** Transactions can be handled via a plugin or embedded code for your website/blog. Some popular options are Shopify, Gumroad, and Woocommerce. These services act as a payment solution, taking a small commission for every sale you make. You could also use paypal but the mentioned services make it easier to display your product and offer variation in selection and price. I only have experience with selling digital products on Gumroad and I absolutely love it. It is free to use but they charge an 8.5% +30¢ commission per sale. Whereas shopify has a monthly fee of $29 + 2.9% + 30¢ per transaction.
Option 2 – Get someone else to do it for you
Option 2, in my opinion, is the best way to go for anyone who is starting out. Just upload your work and let someone else handle the hassle of printing, packing, and shipping. There are numerous online marketplaces that offer print-on-demand services and majority of them are free to list on.
The only catch is that you make around 20-50% of each sale. Now this may seem a little unfair, it certainly did to me. But once you take into account that the company is handling everything for you, including customer service and marketing, it starts to seem like a more viable option. Not only does this save time but also gives you peace of mind. Let them take care of all the customer questions, concerns and returns. And with the help of their marketing and a combination of the right #tags, your work could certainly gain a lot of exposure.
Another benefit is the variety of products that these services offer: T-shirts, canvas prints, mugs, cases, stickers, home decor, etc. This broadens the consumer market and allows for more sales.  Now imagine offering as many selections on your own, without the help of such services. To even think about it hurts my head.
Some Websites I use
Redbubble
I recently started to use Redbubble (check out my store) . The default artist margin is set to 20%. This means that for a $40 sale you will earn $8. Or for a $10 sale you will get $2. Users should note that sites like Redbubble have a base price and anything additional is considered the artist margin. So the base price + artist margin = retail price (what you customer will pay).

*You could increase the artist margin but that would also increase the retail price and most likely steer away any potential customers. This is why you should keep it at the default 20%. It's a better to gradually increase the margin as the demand increases.
You may think that 20% is not much but once you have several, if not, hundreds of items to sell online, things could start adding up. Especially if you are uploading your work across other marketplaces (mentioned below).
Save yourself some cash and also support this website by getting the Ebates plug-in for your web browser. Earn up to 25% cash back from your favorite online stores (Amazon, Ebay, Best Buy, Target, Barnes&Nobles, etc.)  + Get a $10 Bonus by using this referral link!  It's completely free to signup. There is nothing to lose, only cash to gain!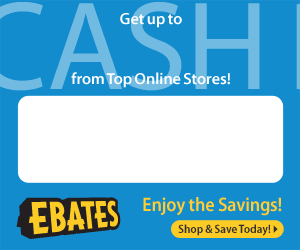 I would like to say my experience with Redbubble has been wonderful so far. I love the huge selection of products they offer: wall art, greeting cards, apparel, home decor, and stickers.  Uploading and adjusting your work is fairly simple and straight forward. My advice is to make your work available on as many products as you can. More options = more chances of sale. Yes, you might spend an extra 10-20 minutes making sure everything fits properly into each product, but in the long run it's totally worth it. And if the format of your work does not fit a certain item, don't try to force it, just disable it.
If you have any questions about size/format, please refer to this guide .  For the most part I keep my files in a square format, 4260 x 4260 pixels (about 60×60 inches) fairly large, so it can fit most of the selections they offer.
Inprnt
Inprnt (check out my store) is another website that I have experience with. So far I have had the most success here, mainly because I have been on it for the longest time. Out of all the websites I have seen so far, Inprnt offers the best payout: 50% artist margin. Can't beat that! And let me tell you, after ordering 2 prints, I can't stop preaching about the phenomenal quality of their paper and ink. Simply the best prints I have seen in the business. Other than wall art, they also provide cases and greeting cards. But I believe most people go there for the high quality art prints.
Four other marketplaces that I am looking into are Printful, TeePublic, Society6, and Merch by Amazon. Once I gain a some mileage with these sites, I will give you guys an update.
So if you decide to go with option 2 for selling art online, the goal should be to make a lot of quality work and have it available on multiple marketplaces. This will maximize your audience reach and sales. I know that managing accounts across various platforms will be painful and time consuming, but once everything is up and running, think about how rewarding it could be…